Dive into the world of robotics
What are Robotics Weeks?
This program aims to teach your kid the knowledge and skills required to design and build a robot. Starting from the beginner level to the professional. A project-based learning style is to be followed to increase the training effectiveness.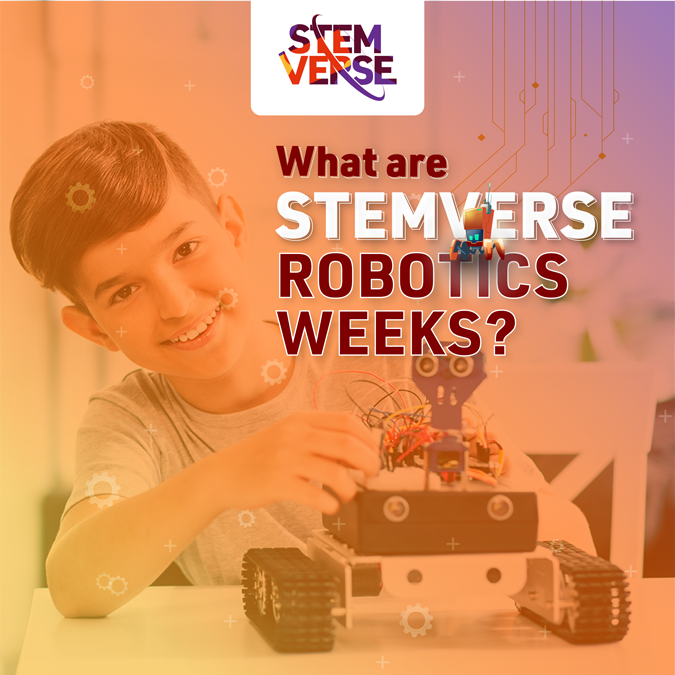 أسابيع الروبوتات تتضمن الآتي
Want to be a robotics champion?
Here is your chance.
Kids from 10 to 16 years old are welcome to join.
Software & Hardware
The child goes through both practical hardware and software projects in a project-based style that allows them to practice
Technical & Personal Skills
Technical & Personal skills
Think critically and creatively, along with the technical training. They will have better social skills and be more productive, flexible, and initiative.
Kits
A kit, the components needed are all provided
Qualifying for Competitions
Qualifying for Competitions
This all qualifies them to Join local and international competitions such as MATE ROV, SeaPerch, Metal Monsters, Minesweepers, … etc.
Entertainment & Fun
Entertainment and fun are always maintained, the best way to make learning fun for kids
Certificates
When finished, they receive a certificate from STEMVERSE
Welcome to a new journey of knowledge and entertainment!

Choose your Preference